ADVANTAGES OF A HOME FIRES FIREPLACE
Only "A" – grade hot rolled mild steel of 3mm thickness is used for fire boxes, which ensures a long lasting product and peace of mind.
Loose easy replaceable fire grids inside the grate basket drastically reduce maintenance costs.
All fireplaces feature a double or triple back plate, which ensures longevity and incorporates normally a convection cavity.
All build-in fireplaces features an adjustable damper, which is easy controllable from the outside front of the fireplace, without any specialized tools.
A large ash drawer in the foot piece of the freestanding fireplace, originally designed by Home Fires, makes cleaning an easy and less frequent task.
A large ash drawer front on the built-in models' ash drawers, also originally designed by Home Fires, hides away ashes and gives the unit a neat appearance, even after use.
Most freestanding fireplaces features both radiant and convection heat systems
All built-in fireplaces features both radiant and convection heat systems.
Freestanding units utilize minimum space and provide maximum heat by radiation and convection. Gazing at a lazy fire is a therapy for stress and is made more pleasurable by the large frontage of these units. Freestanding units are relatively easy to install in existing homes. A large range of fireplace accessories is available which will enhance the beauty of your fireplace.
Economaster 800 Freestanding Fireplace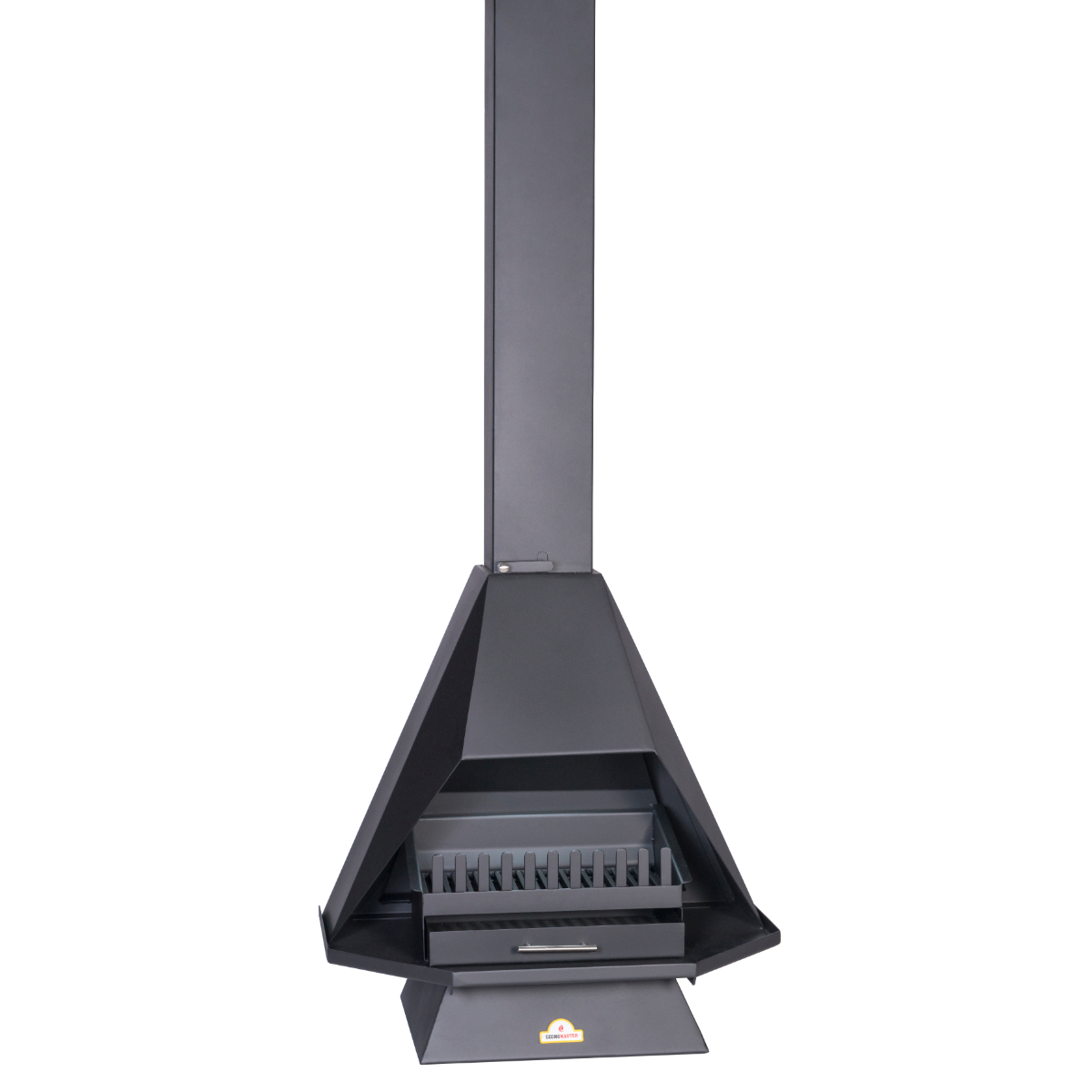 Unit Includes: 3,6m pipe, collar, escutcheon plate, fire grate, grid, ash drawer, rotating cowl base and top.
For many people, an open fireplace is the coziest way to keep warm. A built-in fireplace fitted with a surround and mantelpiece is a beautiful feature in any home. These units are effective and economical fuel users and produce heat by way of convection and radiation. There is something magical about the atmosphere that an open fire creates and it will really turn your house into a home. These fireplaces are easy to operate and to clean. Units with ash pits that can be cleaned from the outside are available on request.
700 Economaster Built In Fireplace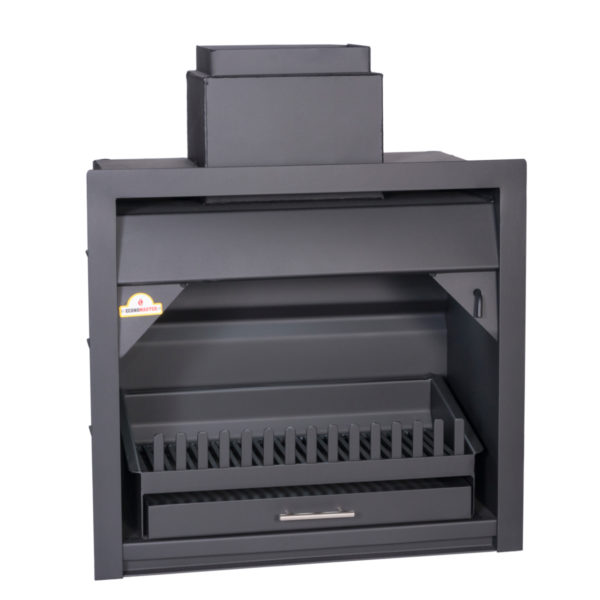 Unit Includes: Fire grate, grid and ashpan.