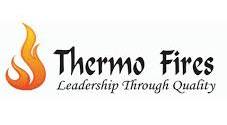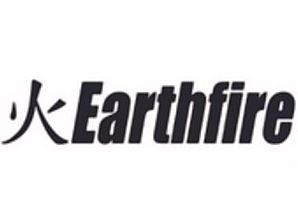 Thermo Fires Firepits & Boma's
Lasercut Fire Pits
Newest to our extensive range of products are our laser cut Fire Pits.
Manufactured using 2mm mild steel, it has a fixed base and a loose fire grid. The Fire pit also has handles on the sides to make moving around easy.
Included with the fire pit is a grid and potjiehook so it doubles as a braai.
Earthfire Firepits, Campfire & Pizza Ovens
Earthfire Fire Pit
Made from durable, thermal shock proof NilThermTM with a hard wearing glazed surface both inside and out. The ceramic body stores heat and radiates a comforting warmth even after the fire has burnt out. A closed, two-piece ash container makes it clean and completely safe to use on a wooden deck. The ash container and stand are powder coated to provide a long lasting and elegant finish that will look as good in ten years as it does when you first bring it home.
Pizza Oven
Make authentic wood-fired pizza's in your own home, quickly and easily. Even an Italian will agree! This oven was designed 1st and foremost to make the best pizza this side of Napoli, but that doesn't mean it isn't versatile. The bottom half of the oven used with the stainless grid is a handy portable braai, pop on the lid to turn it into a kettle BBQ or a smoker.
Campfire
With the Campfire, you can make a fire just about anywhere without leaving an unsightly mess of half burnt logs and blackened stones behind when you move on. I see far too much of this in wilderness campsites. The aluminium ash bowl that sits beneath the bowl also acts as a heat deflector meaning the majority of the heat is directed away from the ground. However, still apply good, safe practice and use the Campfire either on bare ground or,  if need be, a grassy field. There will be minimal damage to the grass, if any.